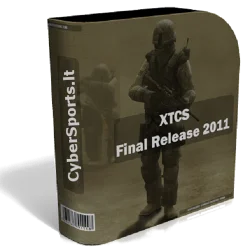 XTCS Counter-Strike 1.6 Final Release full name is Xtreme Counter-Strike 1.6 Final Release.
The XTCS team together with Valve Software has launched a new version of counter-strike 1.6 .
From the Half-Life 1 engine, an amazing version of cs 1.6 has been made.
The new XTCS Counter-Strike 1.6 Final Release version completely changed the physics of the game, made the graphics more realistic, radically changed the main menu, changed the texture of the hands, changed the game models, added more realistic sounds.
Now the game differs from the usual counter-strike version 1.6 , not only with improved textures and realistic sounds, but also over the original during simulation.
We can say that the work of Valve Software with the XTCS team is worthy of great attention and appreciation from the Cs 1.6 players.
Game features:
Non-Steam patch version 44 (Orange box);
Changed the main menu;
Changed the model and texture of the hands;
Changed player models;
The interface is rewritten and changed;
New realistic sounds;
Fixed all sorts of bugs in the game engine;
The installation has bots;
Fixed errors;
Version of game updated to the latest version of 48 protocol (build 4554);
The transparency of the game menu has been removed to increase FPS on weak computers;
Size- 198 MB.