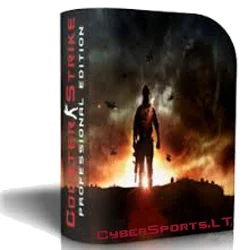 The new Cs 1.6 Longhorn PRO version, as always with the best innovations for the player.
The version has some new things that the previous version didn't have.
This Counter-strike 1.6 assembly is called Professional (PRO) because it is used by PRO players. The game is protected and does not replace files and their templates.
Clean RIP is derived from steam and comes back to NonSteam.
This is done so that the player gets the best game commands.
The game has an excellent GUI that is selected based on the collection of the Cs 1.6 Profesional game.
Some regfiles allow you to have maximum FPS and minimum ping.
Player models, weapons, and ammunition have not changed - stayed by default.
Pleased to play and test this version of Counter-strike 1.6 LongHorn PRO when you have commands that endanger your local network or web server.
If you like this cs game collection, it can be downloaded by clicking on the direct download link or torrent file link.
Game LongHorn PRO Features:
Engine Update (1.1.2.6 build 4554);
Patch Version 42.1;
Protocol 48;
Clean rip from steam game cache files;
Original player models and weapons (from original files);
Playable on internet and LAN;
Working server browser with internet, favorite and LAN tabs;
Fixed some bugs;
Fenix MasterServer ( play online);
zBots included (more commands);
Professional GUI v1 (graphical user interface);
Game menu (play demos, show SteamID, DEMO record);
Spectator banner Professional (look much beauty);
Icon Counter-Strike 1.6 PRO;
Loading banner (simple and fast connect);
Game startup song (Counter-Strike- Global Offensive);
New tempdecal (spray logo);
Client can join P47 as well as P48 servers (LAN);
Working in all version of Windows (XP, VISTA, Win7, Win8, Win8.1, Win10);
All is free- just install and Play Hard. Go Pro.