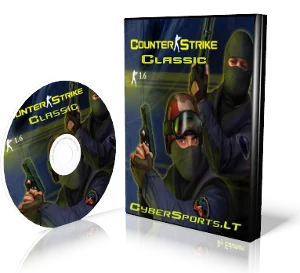 Cs 1.6 classic is an original classic version of the game.
Everything is very simple.
There are no additions to this game assembly: menu themes, GUI style, player and weapon models.
There is only standard setup in the game.
This is the original version of the game, so it contains only standard models of players and weapons.
In the game, you have configured server search where you can find a server that you like and can add to your favorites.
The assembly is completely protected from hacking configuration.
There are no ads in the game.
After installing the game, you do not need to take any further action to start playing.
Game settings are also unnecessary.
Everything is ready and set.
The game contains anti-cheats.
You can download the game installer by clicking on the direct link or by clicking on the torrent file.
Run the installer and you can play it after one minute.
Game features:
Protocol 48 non Steam patch version 44 (Orange box);
Classic player models;
Classic game settings;
Classic original config.cfg;
Classic game textures;
Servers search is running;
Works with all Windows OS.