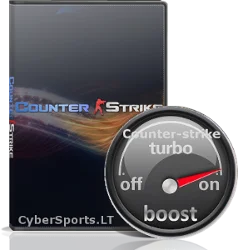 Counter-Strike 1.6 boost - a service that allows you to publish, advertise your Counter Strike 1.6 server.
Cs 1.6 Boost in short is a Counter-Strike server advertising service.
Server owners frequently asked question is - how to increase the Counter Strike 1.6 server traffic?
We distribute the Non-Steam Counter-strike 1.6 game client, which has Fenix.LT MasterServer installed.
It help to all players who are using our Cs 1.6 game, sent the list of servers.
The player starts game Counter-Strike and are looking server for the game.
Click on the "Find servers" button and in the opened list of servers player choose the server for the game.
Our Cs 1.6 game client download hundreds of Counter-strike players from around the world every day.
All of these players will see your advertised server and join it to play.
As a result, a large number of players will visit your server daily and the server will become more and more popular.
If you want to order boost service for your server, write to skype - cs.fenix.lt.
Some tips on how to keep number of players on a server:
Minimize the number of files sent to the server;
Plugin "High ping kicker" must be set to maximum player ping (150-200);
Do not use "Country kicker" plugin;
Do not use plugins to edit, to distort, to modify game files;
If you have small number of players on a server, do not change the maps to large ones.
CS 1.6 BOOST service - skype cs.fenix.lt