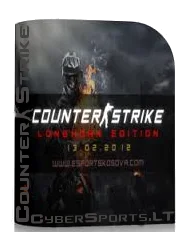 Counter-Strike 1.6 Longhorn 2012 version is published in English, where there are some very good and interesting professional details.
The game GUI has been changed and it is perfect for this game collection.
Added a number of innovations that are available in this version.
Improved configuration, which means increased FPS performance and reduced ping.
Also outstanding selected background and the image resolution.
The new buy menu design has also been changed, which is perfect for this professional game collection.
Weapons, ammunition and player models have remained unchanged.
To download a trusted version of cs game , just click on the direct link or torrent file link.
Game LongHorn 2012 features:
Protocol 48 Non-Steam patch version 44;
Exe version 1.1.2.6/2.0.0.0;
The original character models and weapons from original files;
Working in all version of Windows (XP, VISTA, Win7 Win8, Win8.1, Win10);
Playable on LAN and internet;
Fenix MasterServer (play online);
LongHorn GUI v3 version;
Bots v2.5 included;
New background in 3 version 640x480 / 800x600 / 1024x768;
New design of buy menu;
New spectator banner;
New command menu;
New Counter-Strike 1.6 LH 2012 update;
New professional configuration commands;
New game startup song (Remix Carmina Burana);
Show Steam ID and demo record;
Just install and PLAY Hard Go Pro.